F I A T 8 5 0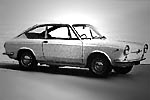 Again designed by Dante Giacosa, and again rear-engined, the Fiat 850 was put on display in May of 1964. It had the same engine as the smaller 600.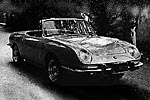 A year later the 850 Coupé (by Fiat) and the 850 Spider (by Bertone) were introduced.
1968 was an important year for the 850: the Coupé and Spider both got a 'bigger' engine (still 903cc) and different headlights, while the saloon got a more powerful engine and became the Special.
Production of the 850 saloon and Coupé ended in 1971, the Spider ended one year later.
---

Homepages
The Fiat 850 Web Page
Fun with Fiats [850 spider]
Lisa
Fiat Abarth 850/1000TC
?
Fiat 850 Sport Coupe
Jean Brulbault
L'Association Berline Coupé et Cabriolet FIAT 124 130 850
Alexandre Nezeys Tacconi
Fiat 850 Spider (Japanese/English)
Seiji Saijo
Corsa Libera about FIAT 850 Spider (Japanese)

---

Clubs
without internet presence

---

Clubname

---

Contact information

---

Fiat 850 Club Nederland
Pletterijstraat 18
2515 AX 's-Gravenhage
The Netherlands
Tel. 070-3471375
Fiat 850 Club Holland
Keizerinnestraat 8
5663 PR Geldrop
The Netherlands
Tel. 040-2869442
Fiat 850 Spider Club Holland
Keizerinnestraat 8
5663 PR Geldrop
The Netherlands
Tel. 040-2869442
Fiat 850 Coupé Club Holland
Despinde 15
8102 LA Raalte
The Netherlands
Tel. 0572-357701