F I R S T E U R O P E A N B A R C H E T T A M E E T I N G
Page 2a of 4
At the hotel
Meet Marco who organized the meeting

The first night: having a snack at the local pizza restaurant

Che pizza!

They came from all over Europe

Looking at the other cars

"That website of yours... How did you get that information?"
After we went to the factory, we drove the Dedica at the hotel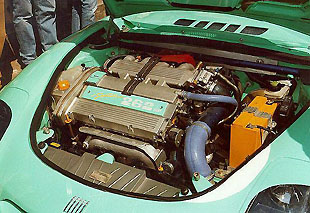 ... 262 hp ...
Click on the Dedica to see more...
Meet the designer and the Dedica owner
Alfredo Stola and Andreas Zapatinas in the first barchetta to be imported to the Netherlands (formerly owned by Fiat Netherlands)

Zap signing 28 reproductions of his first sketch of the barchetta

Pepsi Stola and Alessandro Sopetti (of Maggiora's Product Development) signing a certificate

Alfredo's son, wearing a hint for Stola's next design! (Who said "Gruppo Stola doesn't do design" ?)

24 barchetti from all over Europe
Pictures by Thor Tielemans and Henko Landheer
---
Back