F I A T S C I A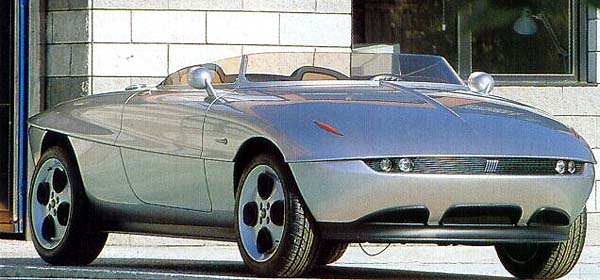 The Fiat SCIA was introduced on the Turin Motor Show of 1993 as a try-out for the public of the upcoming barchetta (to be introduced 2 years later).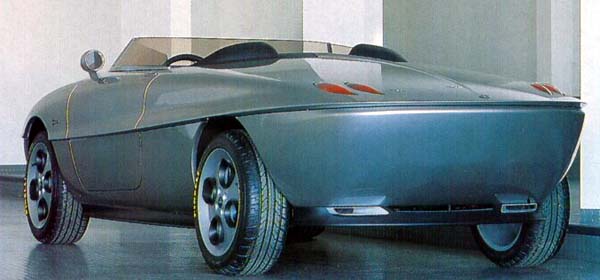 Designers John Kinsey and Darren Caddesl of Fiat's Centro Stile have taken the boat-design to extremes.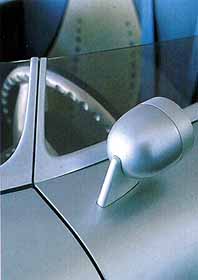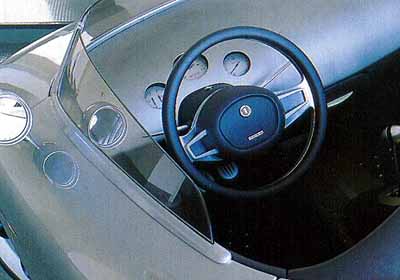 Styling cues are shown to the unsuspecting audience, like the uprising mirrors, or the three-dial dashboard.
Others, like the cut-off windows can be found in the Stola's Dedica.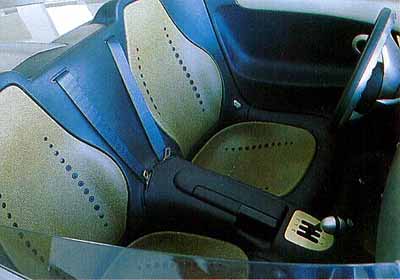 This Punto based car was built by Ilcas and Maggiora, who are also responsible for the current barchetta.
---
Back